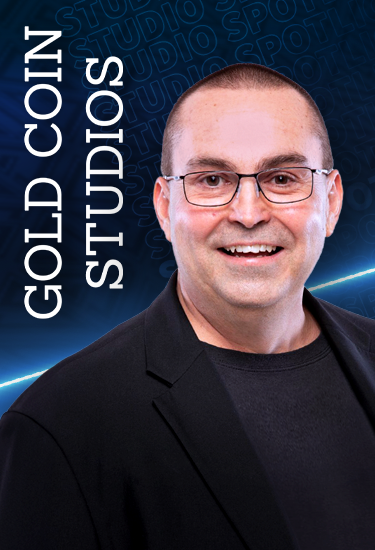 Studio Spotlight: Gold Coin Studios on their quest to create go-to games
2023-11-02
"Our goal is to create games that become players' favourite go-to gaming experiences with a game for every player in the market!"
While a relatively new player in the iGaming industry, Gold Coin Studios is underpinned by extensive land-based gaming experience and a talented team spanning the globe.
Since 2020, the studio has released a diverse range of exclusive games, with medieval-themed Noble 7s the latest in line to take the throne next week (6 November).
We caught up with CEO John Duffy to find out more about this young studio's story so far and look ahead to 2024.
Q. What can you tell us about the studio and your team?
A. Thanks for the opportunity to give you some insights into Gold Coin Studios and our games!
Gold Coin Studios is a small team, with under 25 employees, and our first game, Arthur's Gold, launched in July 2020. Gold Coin came about after a move from the land-based world after 25 years in the business. Online gaming is the way of the future, and it was time to make that leap over into this space. About half of the team is based in Reno, Nevada, with the rest of the team distributed around the world. It is quite a unique setup which will be to our advantage as we grow in experience.
We believe we have overcome all the hurdles of a start-up business and are very excited about what is coming up in our portfolio.
Q. What makes your studio different to others?
A. Our goal is to create games that become players' favourite go-to gaming experiences with a game for every player in the market!
Our studio is unique because we have a group from vastly different backgrounds, and we work together in such a way that everyone's unique perspective is felt in the final product giving us the best opportunity to create the broadest portfolio in the business. Our culture is to work for each other, not just with each other, and this creates a strong environment of trust and support.
And we have fun … because creating games is fun!
Q. What are your standout titles and what made them successful?
A. Fishing Deeper Floats of Cash has been a great game for us. This game was the next iteration in the Fishing Floats of Cash product line which started from a clone of the very successful Fiona's Fortune. Fishing Deeper is a more volatile math model and brought into the Free Spins the Feature Trail where players can win more free spins and an increasing Multiplier, up to 10x, for the cash prizes.
Fiona's Fortune, as mentioned above, has been a fantastic game for us. Fiona, our lead character in the game, is a twist on the usual Irish Leprechaun that you see in so many games and was very well received in the market. In terms of the game design and math, the game is packed with features that all work in harmony, including instant awards with the ExpressCollect™ feature, a Wheel bonus and the Link&Win™ feature.
Cairo Link&Win™ was also a strong release for us, with a beautiful art interpretation on the frequently used Egyptian theme. Three Link&Win™ features including a 5x3 feature grid the unique twist on the feature in the free spins, where you only need one stack of 3 symbols on reel 3 to trigger the feature.
The Aquatic Treasures games have also done well for us as they have become old favourites of a very loyal player base who love to play at higher bets with some lower volatility math models.
Q. What is your personal favourite title from your studio?
A. My current favourites are actually two upcoming releases, which are in the final stages of development. Both build on a familiar feature to elevate the experience, which we hope will really get the players excited and keep them entertained as the anticipation builds throughout their player journey.
I can't wait to reveal what's to come!
Q. What is your favourite part of the game development process?
A. We are only a small team so every time we make a game a large percentage of the studio is involved which is just really cool. Seeing everyone having the opportunity to contribute is very satisfying as a leader. The whole process is amazing from idea conception, to release to the market and then ultimately seeing how the players react to the games.
There is no magic formula to creating top performing games, so we are always searching for that perfect balance between the science and the art in every single one of our game designs and throughout our production processes.
Q. What trends do you see for the future of our industry?
A. For the upcoming generation of new slot players, we believe there will be an on-going shift in the industry to be more personable and human, away from a more purely business-oriented image.
We love to play slot games and we know that it is the players that will define what the trends are as we move forward. It sounds cliché, but we have to be a player-driven business, and we have to work out every way to connect to the player base so we can develop what they want to play.
Q. What can we expect from the studio's roadmap?
A We continue to learn more about the market every day and are adapting our game designs, math models, art, and sound to entertain as many players as possible. We are trying to build with every game the ultimate gambling experience that is packed with entertainment all the way along the player journey.
We'll be hitting the ground running in 2024 with fresh release after fresh release, kicking off with Joker Loko's Multiplier Trail™ and Aztec Triple Riches Power Combo™. Just within our first batch of 2024 titles, we're exploring a huge range of game themes and worlds, not to mention various features.
Without giving the game away too much, what I can say it there will be something for every player to become their favourite go-to gaming experiences!
Stay up to date with all things Gold Coin Studios by following them on LinkedIn here.